Kidney Transplant Conversations features diverse voices and experiences of donating, receiving, and caring for this gift of life. Over the coming months each new episode will feature interviews with patients, caregivers, advocates, donors, healthcare providers, and community leaders. At its highest level, our podcast series focuses on quality healthcare delivery, highlighting the innovative approaches kidney transplant recipients and providers are applying to improve care. Along the way, we'll explore all the stages of the kidney transplant journey and invite our guests to share their experiences and insights. We'll also look at things like health disparities in renal transplant, identifying where and why some groups don't do as well when compared to others, and discuss what we can do to close the gap. This will include explorations of inclusion, diversity, equity and access (also known by the acronym IDEA), which are all subjects central to the purpose of this podcast. We invite you to subscribe and let Kidney Transplant Conversations keep you connected, informed and inspired with a constant flow of new thoughts and ideas. Send suggestions for guests and topics to: rolf.taylor@projectadvocacy.com
Episodes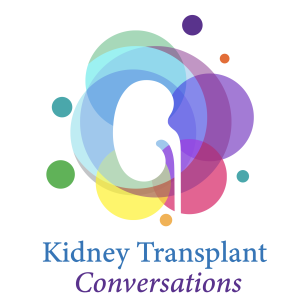 Tuesday Mar 22, 2022
Tuesday Mar 22, 2022
20 years ago, a young Benji Lafitte had his promising basketball career cut short by kidney failure, and he would go on to depend on dialysis for the next two decades. After almost giving up on the transplant process, an old basketball rival persuaded Benji to engage again with a transplant center.
Benji joins us on this episode of Kidney Transplant Conversations to share his long journey to transplant with us, and he also remembers with gratitude his friend and mentor Chris Osbourne, the individual who had helped him try for a transplant again. Chris was another kidney transplant recipient, but he hesitated to get vaccinated, and his life was recently lost to the COVID-19 pandemic. We discuss some of the misinformation that can contribute to vaccination decisions, and Benji highlights the importance of never giving up on yourself and your health.
With series producer and host Rolf Taylor. 
This episode of Kidney Transplant Conversations is dedicated to the memory of Chris Osbourne.
Kidney Transplant Conversations is underwritten by Veloxis Pharmaceuticals, Inc. All views and opinions expressed in the podcast reflect those of the participants and do not necessarily represent the views and opinions of Veloxis Pharmaceuticals, Inc.
© Project Advocacy, 2022