Kidney Transplant Conversations features diverse voices and experiences of donating, receiving, and caring for this gift of life. Over the coming months each new episode will feature interviews with patients, caregivers, advocates, donors, healthcare providers, and community leaders. At its highest level, our podcast series focuses on quality healthcare delivery, highlighting the innovative approaches kidney transplant recipients and providers are applying to improve care. Along the way, we'll explore all the stages of the kidney transplant journey and invite our guests to share their experiences and insights. We'll also look at things like health disparities in renal transplant, identifying where and why some groups don't do as well when compared to others, and discuss what we can do to close the gap. This will include explorations of inclusion, diversity, equity and access (also known by the acronym IDEA), which are all subjects central to the purpose of this podcast. We invite you to subscribe and let Kidney Transplant Conversations keep you connected, informed and inspired with a constant flow of new thoughts and ideas. Send suggestions for guests and topics to: rolf.taylor@projectadvocacy.com
Episodes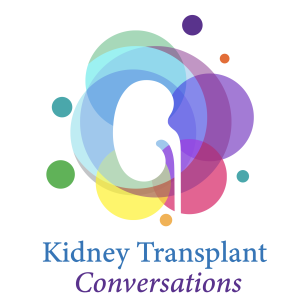 Tuesday Jan 25, 2022
Tuesday Jan 25, 2022
We are joined by history maker Dr. Velma Scantlebury, who became the first Black female transplant surgeon in the US in 1989. In a wide-ranging discussion we ask whether all the current talk about health equity is resulting in real action, and we explore several current examples of intentional change. Firstly, the "Boldly Against Racism" Campaign at the American Society of Transplant Surgeons (ASTS); secondly, the updated Hippocratic Oath at Columbia University Vagelos College of Physicians and Surgeons, clearly centering health equity, diversity, and inclusion; and thirdly the recent recommendations affecting the way that kidney function calculations (eGFR) are made. Dr. Scantlebury also shares her concerns that patients with fewer resources are being disadvantaged by the burden of appointments required in preparing for a transplant and this may extend how long patients are kept on dialysis, acting as a potential barrier to transplantation.
Velma P. Scantlebury, M.D, FACS, recently retired from Christiana Care's Kidney Transplant Program where she served as the Associate Director, and Director of Outpatient Clinics. She currently holds the position of Professor of Surgery at Texas Christian University (TCU) and University of North Texas Health Science Center (UNTHSC) and Medical School, in Forth Worth Texas. Dr. Scantlebury also serves as a medical advisor to various organizations and healthcare professionals. She has been named to both the "Best Doctors in America" and "Top Doctors in America" lists multiple times.
We thank the participants and advisors, and our underwriters, who helped create this podcast. 
Kidney Transplant Conversations is underwritten by Veloxis Pharmaceuticals, Inc. All views and opinions expressed in the podcast reflect those of the participants and do not necessarily represent the views and opinions of Veloxis Pharmaceuticals, Inc.
© Project Advocacy, 2022
Resources and links
About Dr. Velma Scantlebury: https://vpscantleburymd.com/  
ASTS Boldly Against Racism Campaign: https://asts.org/about-asts/boldly-against-racism-campaign#.YZKxAL3MLa4
Columbia University Vagelos College of Physicians and Surgeons Hippocratic Oath: https://www.youtube.com/watch?v=AujwxJNZtp8
Time to Eliminate Health Care Disparities in the Estimation of Kidney Function: https://www.nejm.org/doi/full/10.1056/NEJMe2114918